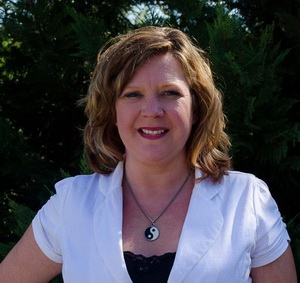 Angela (Angie) Phifer is a licensed acupuncturist with a Master's Degree in Science and in Traditional Oriental Medicine. She is a diplomat of Acupuncture by the National Certification Commission for Acupuncture and Oriental Medicine (NCCAOM).
Angie graduated from American Academy of Acupuncture. She studied under many professional Chinese doctors who have instilled in her the knowledge to treat a wide variety of health conditions with acupuncture and Alternative Medicine.
Angie spent most of her life being around holistic medicine because her dad and brother are both Chiropractors.  From 2009-2015, she utilized an office inside of her brother's Chiropractic clinic in Seymour TN.  On April 13, 2015, Angie expanded her practice into her own, three room Acupuncture and  Nutrition clinic.   In August 2017, Angie expanded her practice again to a four room Acupuncture and Nutrition clinic.
Angie was the July 2012 Spotlight Member for The Complimentary Health Education Organization of the Greater Knoxville Area. She has taken many courses to continue her education.
In 2013, she continued her education in Pain Management, Allergies,  Headaches, Hot Flashes, Acid Reflex, Stomach pain, Neuropathy and much more.
In 2014-2015 she added Dr. Tan's theory and Nutrition Response Testing® to her practice.
In 2016, a reporter wrote a great story about Acupuncture and Allergies in East Tennessee.
In 2017, she continued her education in Morphogenic Field Technique and Standard Process whole food supplements.
She also has an extensive repertoire of treatments for various concerns and emotional condition.
Angie's Acupuncture is in network with Tri West, Community Care, BlueCross/BlueShield, Cigna and American Specialty Health.
Angie loves being an Acupuncturist and helping the community.
Angie's Acupuncture is serving Knoxville TN, Seymour TN, South Knoxville TN, Alcoa TN, Maryville TN, Gatlinburg TN, Sevierville TN
 For More Information: 865-250-7737